In the Cayman Islands, conch season officially starts on November 1st and closes on April 30th. This means that persons may remove conchs from our coastal waters for the purpose of consumption. According to the Cayman Islands Government, the daily limits are 5 conchs per person or 10 conchs per boat (whichever is less) and only queen conchs may be taken.
Conch has been a staple in the Caymanian culture for decades. Not only was conch prepared in most Caymanian kitchens, but its shell was also used as a decorative home item and utilized as a signaling horn by local fishermen.
This season is an exciting time for local foodies as it guarantees fresh, delicious, local conch on menus all over the islands! Even though conch meat is renowned throughout Caribbean culture, many other regions are unaware of this delicious delicacy.
Conch can be enjoyed in a variety of ways; however, conch stew is undeniably the most traditional. Other types of conch dishes include conch fritters, conch soup, conch chowder, cracked conch, marinated conch, conch ceviche, roast conch and more! Regardless of its preparation, conch will always be considered a true Caymanian favorite.
If you want to experience some of the best conch Cayman has to offer, visit the following places:
Conch Stew: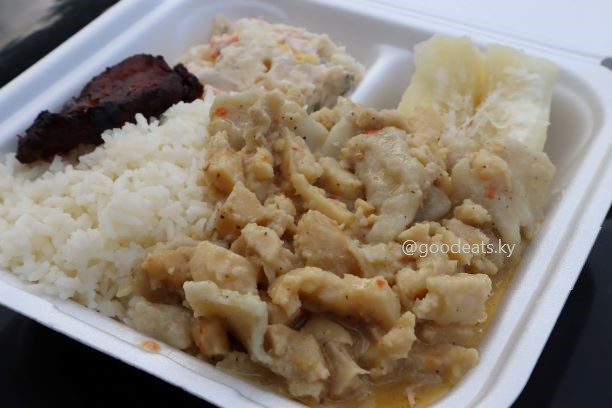 Conch Stew - Country & Western - $15
Stewed to perfection in coconut milk, herbs, peppers, and spices. Sea pie (thin flour dumplings) is a must for that traditional Caymanian flare. Want to learn how to make Conch Stew? Visit the experience cayman website to watch a demonstration video by the lovely Lynn Bodden from The Cottages Cayman!
Pat's Kitchen (Cayman Brac)
Conch Fritters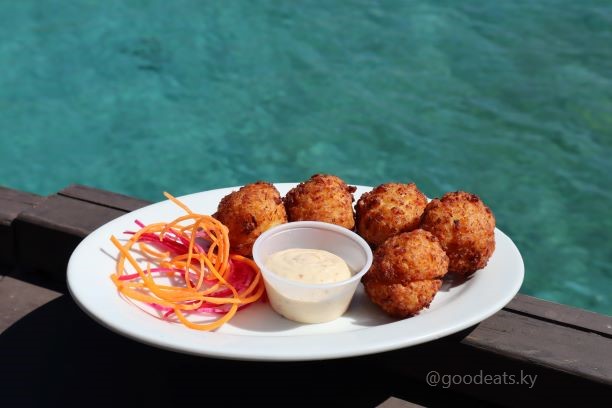 Conch Fritters - Rackam's - $12.95
Crispy golden balls of a heavenly goodness. A well-seasoned, flour-based conch mixture, shaped into little balls and deep fried until perfectly brown. Usually served with jerk mayo or a local take on tartare sauce.
Rackam's Waterfront Bar & Grill
Marinated Conch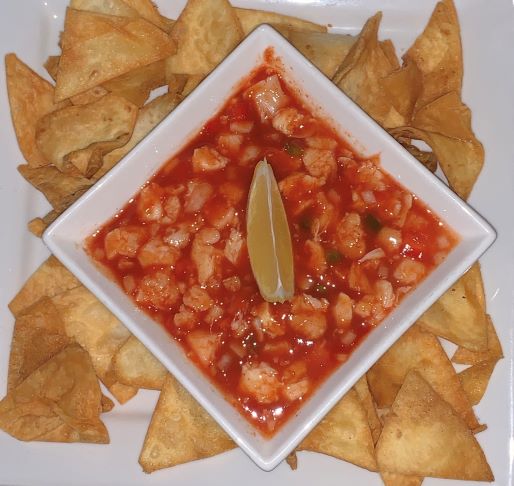 Marinated Conch - Silverside Rum Galley - $13
This is a personal favorite, raw conch cut into small pieces and marinated in lime with a spicy pickapeppa tomato sauce. Pairs perfectly with saltine crackers.
Conch Ceviche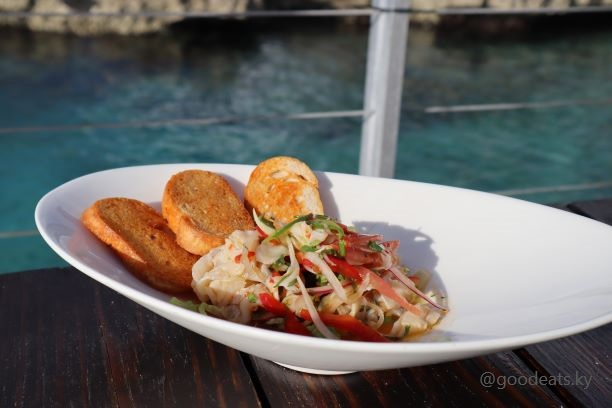 Conch Ceviche - Macabuca - $12
Conch meat curated in lime and sometimes other citrus fruits. Mixed with onions, peppers and other seasonal items. Delish!
Captain Ceviche
Cracked Conch: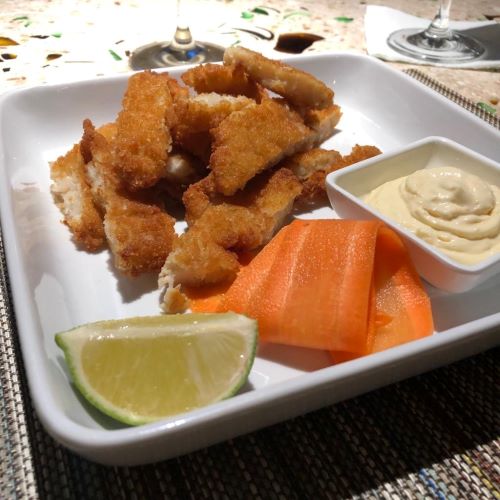 Cracked Conch - George Town Yacht Club - $10
Strips of conch breaded and then deep fried.
Conch Soup
Tender pieces of conch simmered in a seafood broth with seasonal herbs and vegetables.
Paradise Bar & Grill
Roast Conch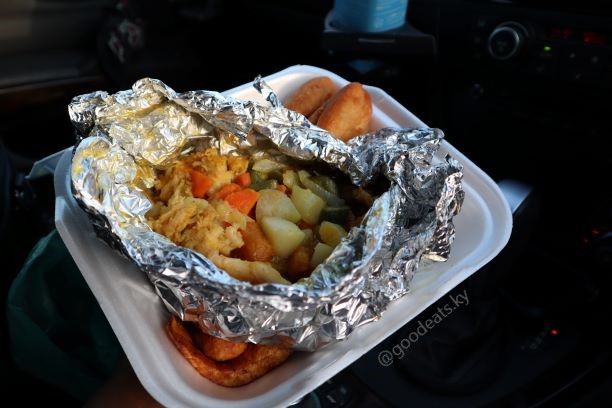 Jameion's Jerk Chicken M.I.E.E. (Made in East End) - Roast Conch - $12
Conch roasted in aluminium foil with root vegetables, peppers and onions. Always served piping hot and fresh off of the grill.
Jameion's Jerk Chicken M.I.E.E. (Made in East End)
Did you like this blog post?
Subscribe to our newsletter by adding your email to the bottom of our home page!
Instagram: @goodeats.ky
Facebook: facebook.com/goodeats.ky