The Cayman Island's Government has done a remarkable job in suppressing COVID-19 here in the Cayman Islands. After an intense 3-month lockdown, Grand Cayman is finally starting to return to "normal". However, as international borders remain closed, our restaurant and tourism industries are hurting, and it is important for us locals to continue to stimulate and support our local businesses.
There are many enticing incentives occurring to attract local business and recently I got the opportunity to experience Camana Bay's Summer Supper Club! Camana Bay has partnered with 3 restaurants to create an affordable 3 course dining experience on Thursday evenings and I could not have been more excited!
The Details
The Summer Supper Club occurs every Thursday from 5:30-10:00pm at 3 selected restaurants within Camana Bay! Enjoy a delicious 3-course meal from Abacus, Agua or Mizu for only 33 KYD per person! You can also receive 25% off any bottle of wine with your meal! How awesome is that?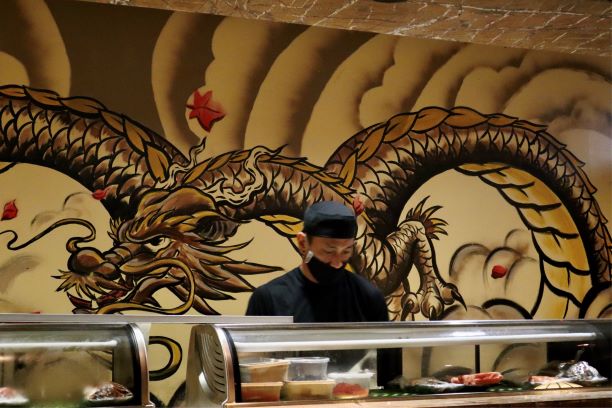 Mizu's Sushi Bar
The Food
For my Summer Supper Club experience, we decided to enjoy a lovely dinner at Mizu. To start, I had the Thai Spring Rolls served with a peanut sauce. These spring rolls were a hit as they are light, refreshing and full of flavour! For the main, I enjoyed the Ginger Beef & Broccoli which was served with white rice and last but definitely not least, we were served a warm Mango Pancake, topped with vanilla ice cream for dessert! Mizu also has specially crafted cocktails for this special and I tested out the Lychee Martini.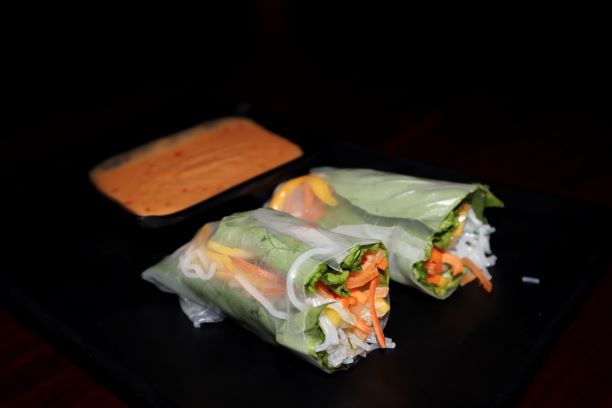 Thai Spring Rolls with peanut dipping sauce.
The Experience
The atmosphere at Mizu is incredible. Every time I step foot in Mizu I feel like I've been teleported back to a hip dinner spot in Osaka Japan. The décor truly has an authentic Asian feel! The food was great, and the service was lovely creating an inexpensive yet wonderful dining experience overall.
The food was enjoyable, and our server was very attentive, as we never had to ask for anything. Overall, it was a great experience – perfect for date nights or a casual family dinner. For those that have been already, the menu changes weekly so you can easily enjoy this awesome promotion from your favorite restaurants on multiple occasions! Either way, this Summer Supper Club at Camana Bay should not be missed!
Perfect for date nights or family outings! I personally cannot wait to try Agua's and Abacus' Thursday night menu!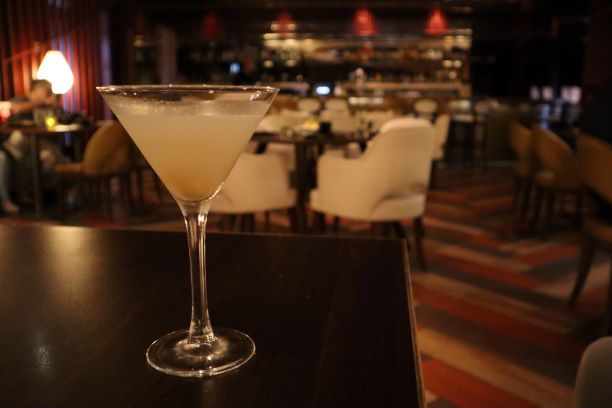 Lychee Martini
To learn more visit: https://www.camanabay.com/things-to-do-grand-cayman/summer/
Click here for Instagram post